Margaret Booth, intellectual and cultural mentor for the Montgomery area for almost forty years, is remembered for the advances she made in education for women. Born in Montgomery, Alabama, on September 21, 1880, she was educated in Montgomery public schools and at Agnes Scott Institute, which was said to have received college status on the basis of her College Board score. Later, she became the first Alabamian enrolled at Mt. Holyoke College in South Hadley, Massachusetts. However, when her father died in 1901, Margaret withdrew and returned to teach. At age twenty, she became the first principal of the newly established Demopolis High School. She also founded the Demopolis Public Library with the donation of a single volume. When she relinquished the project five years later, there were 2,500 carefully selected volumes in the collection. Later she taught English and Latin at Sidney Lanier High School in Montgomery.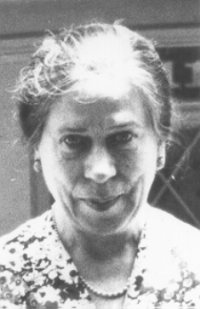 In 1914, Miss Booth established the Margaret Booth School, a college preparatory school for girls, in her own home. In the Margaret Booth School Bulletin (1914-1915), Miss Booth stated, "It is my hope to be the instrument in the hand of Providence of founding an institution which shall accomplish for young women in Alabama what our college preparatory schools are accomplishing for boys." The success of Miss Margaret's school is well documented by the number of students who attended Eastern colleges. During the first year of operation, Wellesley, Smith, Mount Holyoke, and Agnes Scott certified her school for admission of college preparatory graduates without taking the College Boards; by 1916 the list included Vassar and Goucher. Highly regarded for her lectures on the history of painting and art, she conducted annual tours to Europe and other countries. It was on one such tour that she died in London on August 14, 1953.
An imposing woman with a commanding presence, Margaret Booth possessed a cultivated mind, a strong character, and a kind heart. She sought to prepare young women not only for college, but for life.