Alabama Women's Hall of Fame
Vestal Goodman (1929-2003)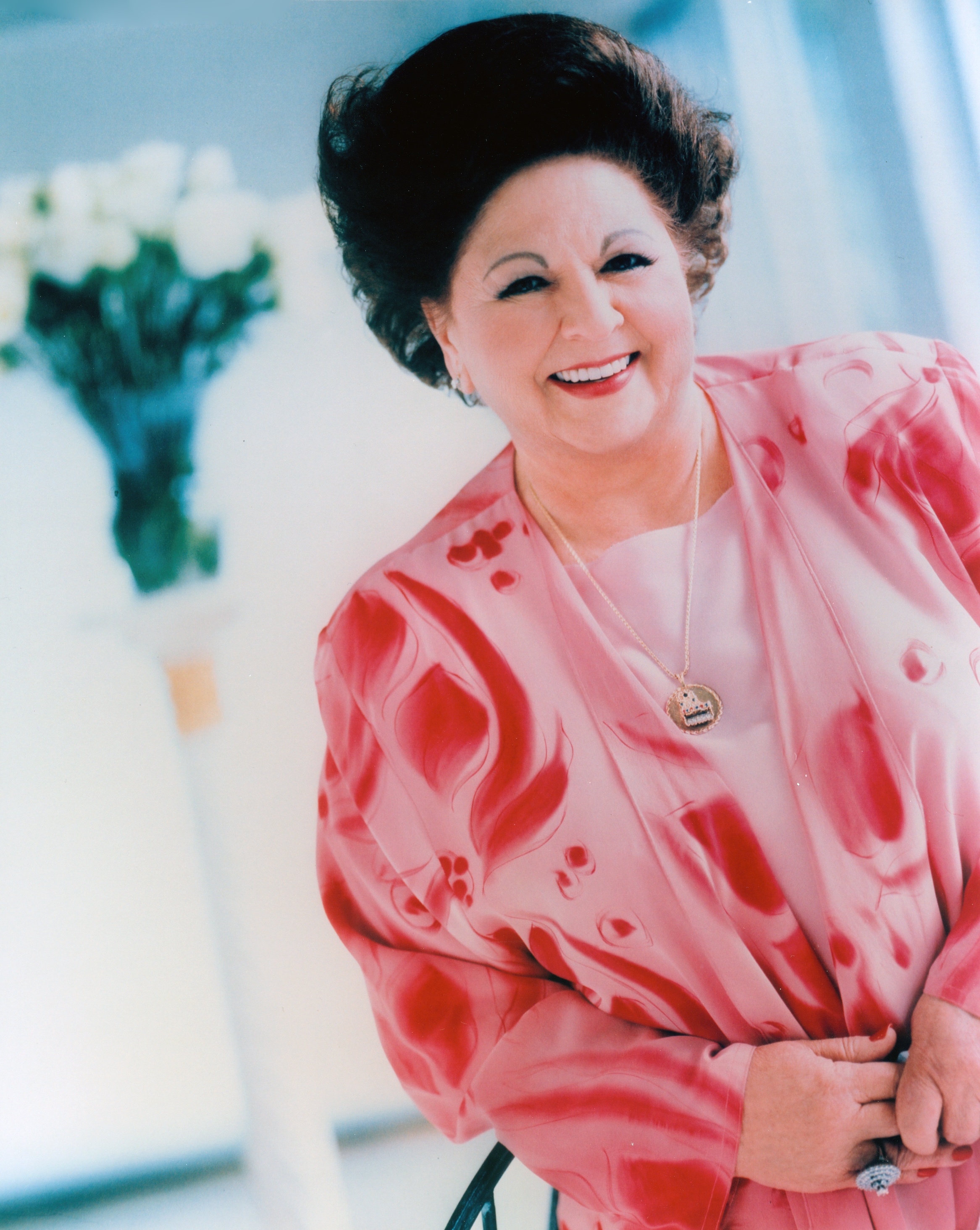 Born one of six children in Fyffe, Alabama, to Gordy and Mae Freeman, Vestal Goodman went on to become internationally known as the "Queen of Gospel Music." Vestal Goodman married Howard "Happy" Goodman and became leader of the Happy Goodman Family southern gospel group. The group became nationally known through their Sunday morning appearances on The Gospel Singing Jubilee. In 1968, the Happy Goodman Family won the first Grammy award given for a gospel album by a gospel group. In 1978, the group won a Grammy for best gospel performance. They had fifteen #1 songs. The Happy Goodman Family performed over 3,500 concerts, including a performance for President and Mrs. Carter at the White House.
In 1975, Vestal Goodman released her first solo album. She became the first artist to win the Dove Award for Female Vocalist of the Year. Goodman sang with multiple gospel and country groups and stars such as Dolly Parton, Hank Williams, and George Jones, to name a few. She performed at the Grand Ole Opry and the Kennedy Center, and was recognized by Rolling Stone, Billboard, Time, and People magazines. In the 1990s, she was a part of the Gaither Homecoming series and was regarded as the most popular artist of the series during that time.
Vestal Goodman was the first gospel singer to win the Alabama State Council on the Arts Hall of Honor Special Award. Goodman was inducted into the Gospel Music Association Hall of Fame in 1998 as part of the Happy Goodman Family, and she was posthumously inducted as a solo artist in 2004. Three of her music videos reached gold status. In addition to her music, Vestal Goodman was one of the first female preachers in Alabama to travel the state, and the nation. Through her preaching and singing in a career that spanned more than 50 years, Goodman made a profound impact on the world. According to Bill Gaither, Goodman had the "most dynamic and greatest voice in the history of gospel music" and he proclaimed her a "national treasure." Goodman had two children, Vicki and Rick. She was living in Nashville, Tennessee when she passed away on December 27, 2003.

Other Inductees


Alabama Women's Hall of Fame

2005 Alabama Women's Hall of Fame