Alabama Women's Hall of Fame
Emera Frances Griffin (1843-1917)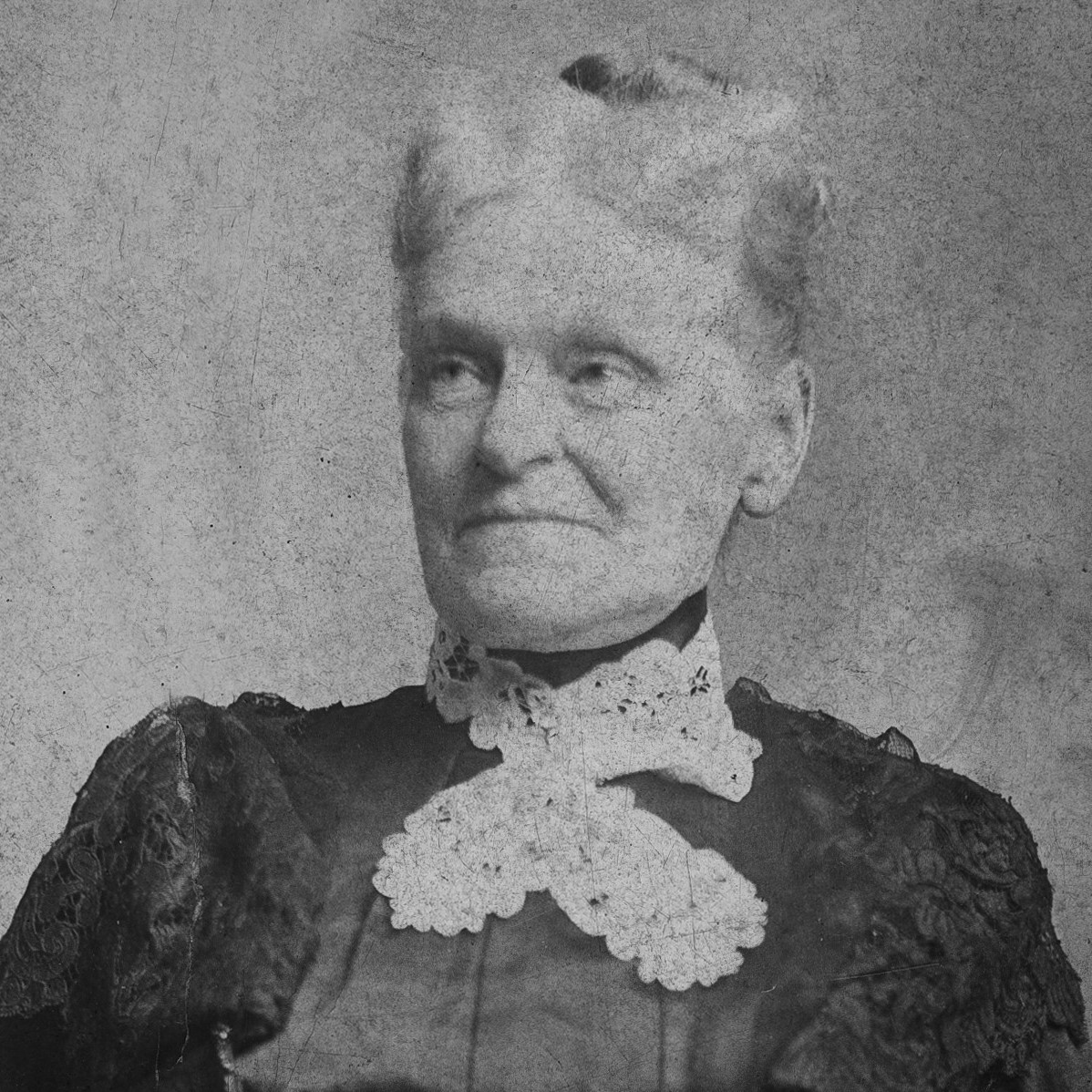 Emera Frances Griffin was a pioneering suffragist who prepared the way for others to push for women's right to vote in Alabama, at both the state level via local legislation and at the national level via the 19th amendment.
Born in Wetumpka, AL on July 22, 1843, Griffin was schooled in a local rural school on the outskirts of Wetumpka. She began her advanced education at a women's college in Tuskegee before enrolling at the Judson Female Institute. She graduated from The Judson Female Institute, later Judson College, in 1860. She was born into a planter family and educated at a women's institute to be a well-rounded wife and mother. She never married and chose one of the few careers available to her and became a teacher, which provided the first opportunities she had to speak in public. She lived with her widowed sisters and traveled extensively on her own giving speeches.
Griffin began speaking in public through her work with the Women's Christian Temperance Union (WCTU), which sought to end the consumption of alcohol due to its impact on women and children at home. From the late 1880s forward, her activities were well documented in newspapers across Alabama and the southeast. She served as a delegate to the National WCTU convention in Chicago in 1889, where she and a delegate from South Carolina addressed the assembly about the unique nature of temperance work in the South. It was noted that Griffin gave "an especially excellent speech, which…was honored by three cheers and a tiger."
On Monday, June 10, 1901, Griffin became the first woman to address a legislative body in Alabama. The Convention voted against giving the women of Alabama the right to vote via the 1901 Constitution, though 24 hours later in the proceedings, they had gained the right to vote on municipal tax questions. That vote was rescinded the following day.
Griffin continued her suffrage work, including serving as president of the Alabama Woman's Suffrage Association and doing most of the work for the organization in 1903 and 1904. In 1914, she was a co-owner and editor of the "Progressive Woman." Griffin lived to see the revitalization of the suffrage movement in Alabama with the creation of the Alabama Equal Suffrage Association, presided over by Pattie Ruffner Jacobs, in 1912. Frances Griffin passed away on June 17, 1917 in Bessemer after a brief illness.
Emera Frances Griffin, tireless campaigner for a woman's right to vote, never cast a ballot. The 19th amendment, giving women the right to vote, was ratified in 1920.

Other Inductees


Alabama Women's Hall of Fame

2005 Alabama Women's Hall of Fame