Alabama Women's Hall of Fame
Vivian Malone Jones (1942-2005)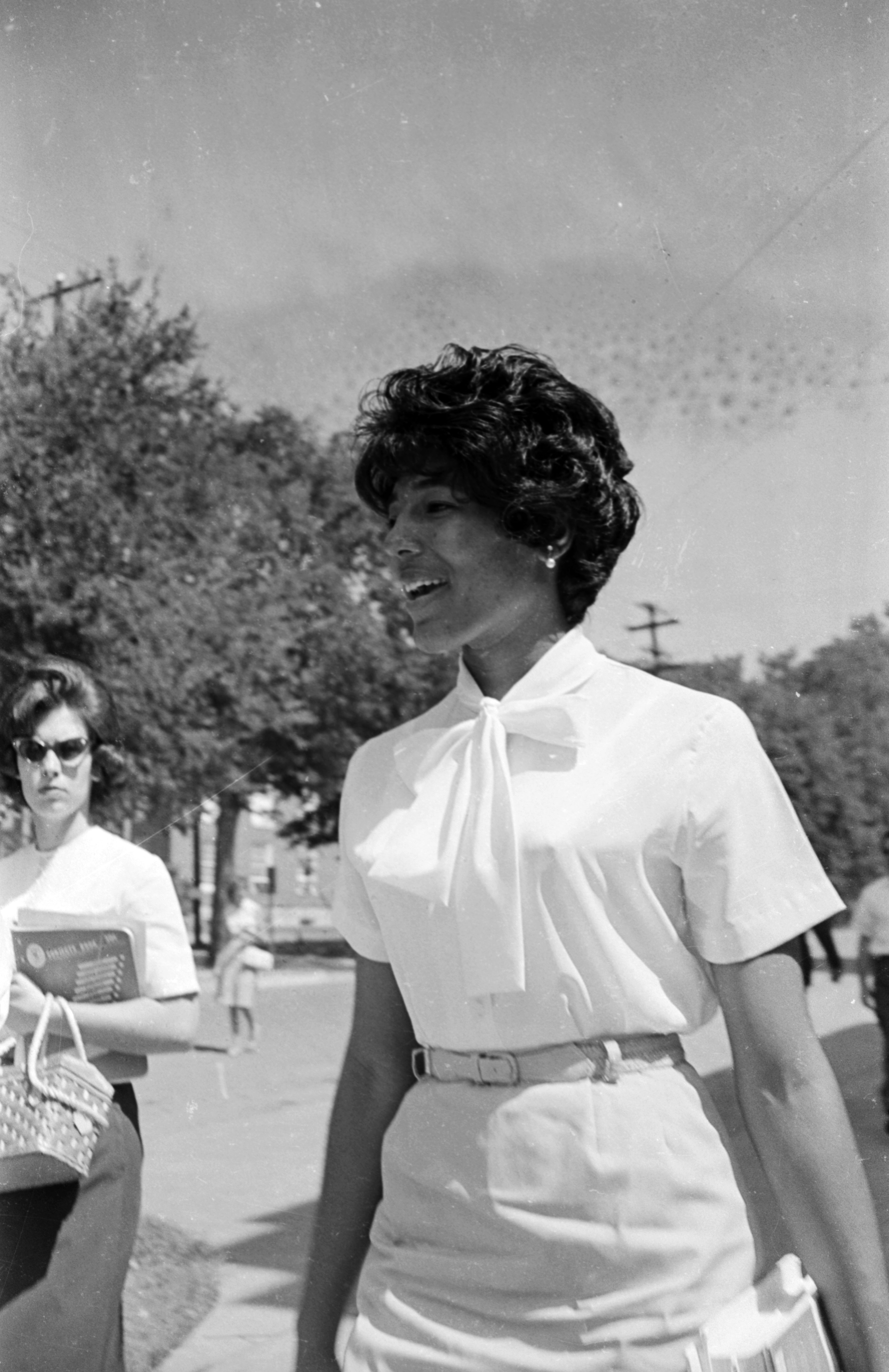 Vivian Malone Jones was born July 15, 1942, in Vredenburgh, Alabama, to Bertha and Willie Malone. Jones spent her formative years in Mobile, watching her parents lead local voter registration projects and learning for herself the value of education, becoming a member of the National Honor Society in high school.
Jones earned a bachelor's degree at Alabama A&M in Huntsville and then applied to the all-white University of Alabama's Culverhouse School of Commerce and Business Administration.
After a lengthy court battle to gain the admission promised in Brown v. Board of Education, Malone was formally admitted to the University of Alabama in 1963 alongside another Black student, James Hood.
Malone and Hood became the center of the national debate over racial equality and higher education when, on June 11, 1963, as they attempted to enter Foster Auditorium to register for classes, Alabama Governor George Wallace blocked their passage. In a media event that became known as his "Stand in the Schoolhouse Door," Wallace denounced integration and promised the University would always be exclusively for whites. Wallace's attempt to prevent the young Black students' enrollment failed under intense pressure from the Department of Justice and the White House, which federalized the Alabama National Guard to stem the threat of violence.
In 1965, Malone graduated with honors and a bachelor of arts in business management, becoming the first African-American student to graduate from the University of Alabama.
Malone later married a Stillman College student, Mack Jones, who had been hired by the University to drive her to her classes.
Upon her graduation, Jones joined the civil rights division of the U.S. Department of Justice. She went on to become director of civil rights and urban affairs for the U.S. Environmental Protection Agency (EPA).
In 1977, Jones joined the non-profit Voter Education Project (VEP) as its first female Director, replacing John Lewis before his first congressional campaign. In 1993 Jones returned to the EPA, where she served as director of environmental justice until her retirement in 1996.
Jones garnered a wide range of honors during her lifetime, including the Silver Medal from the EPA, the NAACP Emancipation Award, and an honorary doctorate from the University of Alabama (2000). Her great belief in forgiveness was typified when she accepted the Lurleen B. Wallace Award of Courage from Governor George Wallace in 1995.
In a 2000 commencement address at the University of Alabama, Jones reminded graduates,
"You may not live in a time of great social change as I did, but you will just as certainly face moral choices. There will come a day in your life when you must act for others-your family, perhaps your community- and you must be ready. What you have done to reach this milestone today is part of that preparation. So take from all the books you have read, all the lessons you have learned, the certain knowledge that one day, any day, you must be bold, have courage, and walk through a door that leads to opportunity for others."
Malone died at age 63 on October 13, 2005.

Other Inductees


Alabama Women's Hall of Fame

2005 Alabama Women's Hall of Fame