Martha Crystal Myers was born March 13, 1945, to Ira Lee Myers and Dorothy Will Foust Myers who were both students at Howard College (now Samford University). In 1955 the Myers family moved to Montgomery, Alabama, where Dr. Myers became administrative officer in the Alabama State Health Department. Martha graduated from Lee High School in Montgomery in 1963, having received many honors, including selection as a National Merit Scholarship semi-finalist.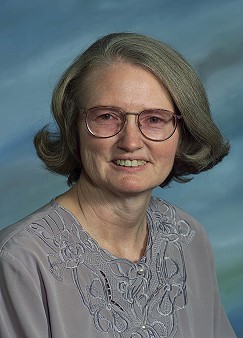 After graduating from Samford University with a Bachelor of Arts degree, Martha attended the University of Alabama in Birmingham. After her third year of medical school, she participated in the Foreign Mission Board preceptorship program, which allowed her to spend two months in Jibla Baptist Hospital in Yemen. This experience cemented her call to medical missions and specifically her mission to serve in Yemen.
Martha returned home after her preceptorship, finished her senior year of medical school and completed her internship and residency in obstetrics at the University of South Alabama Medical Center in Mobile. Following her time in Mobile, she studied at the Midwestern Baptist Theological Seminary in Kansas City, Missouri. After seminary she spent a few months in the Polyglot School Ltd., in London, England, which provided the foundation for her mastery of the Arabic language.
Because of her earlier work with the FMB at Jibla hospital in Yemen, Dr. Martha Myers was sent back to the Hospital, which was an 80 bed facility that treated 40,000 patients yearly. She initially worked six days a week, spending two days in surgery, two days in the outpatient clinic, and two days traveling to villages in the surrounding area to administer inoculations and to teach the people about health care. Her ministry to the surrounding villages came to occupy a majority of her time. She spent most of her days in her Land Cruiser, covering hundreds of miles of rough, almost impassable roads over high mountains. Upon arrival at a village after a long, tiring journey, she would work tirelessly, sometimes even sleeping in the village if it was too late to return home. If called to see a specific patient, she would treat them no matter what time she arrived, often throwing stones to awaken a household at 3:00 a.m. if necessary because she had given her word that she would come.
The FMB had decided to close the Jibla hospital, making December 30, 2002, the last day that the hospital in Yemen was to be open. When the gates to the hospital opened that day, Abed Abdel Razzek Kamel, a member of an al-Qaida cell that had killed a political leader in the capital city of Yemen just a few days before, walked into the hospital compound with a concealed weapon, which he cradled in his arms as if it were a baby. Kamel followed Myers into a meeting and opened fire, killing her and two other missionaries. Kamel's actions were prompted by an earlier visit his wife had made to the hospital. Upon her return, she spoke highly of Myers, noting that no Muslim doctor had ever treated her with such love and compassion. Kamel knew he had to kill Dr. Myers to keep her from spreading Christianity in Yemen.
Martha was killed doing what she loved, in the place where God wanted her to be. It was her wish to be buried in Yemen and her family honored that wish. In trying to stop the spread of Christ's love in Yemen, Kamel served to reveal His love to the world through the broadcasts of Martha Myers' death, which showed her Christ-centered dedication to those in need.