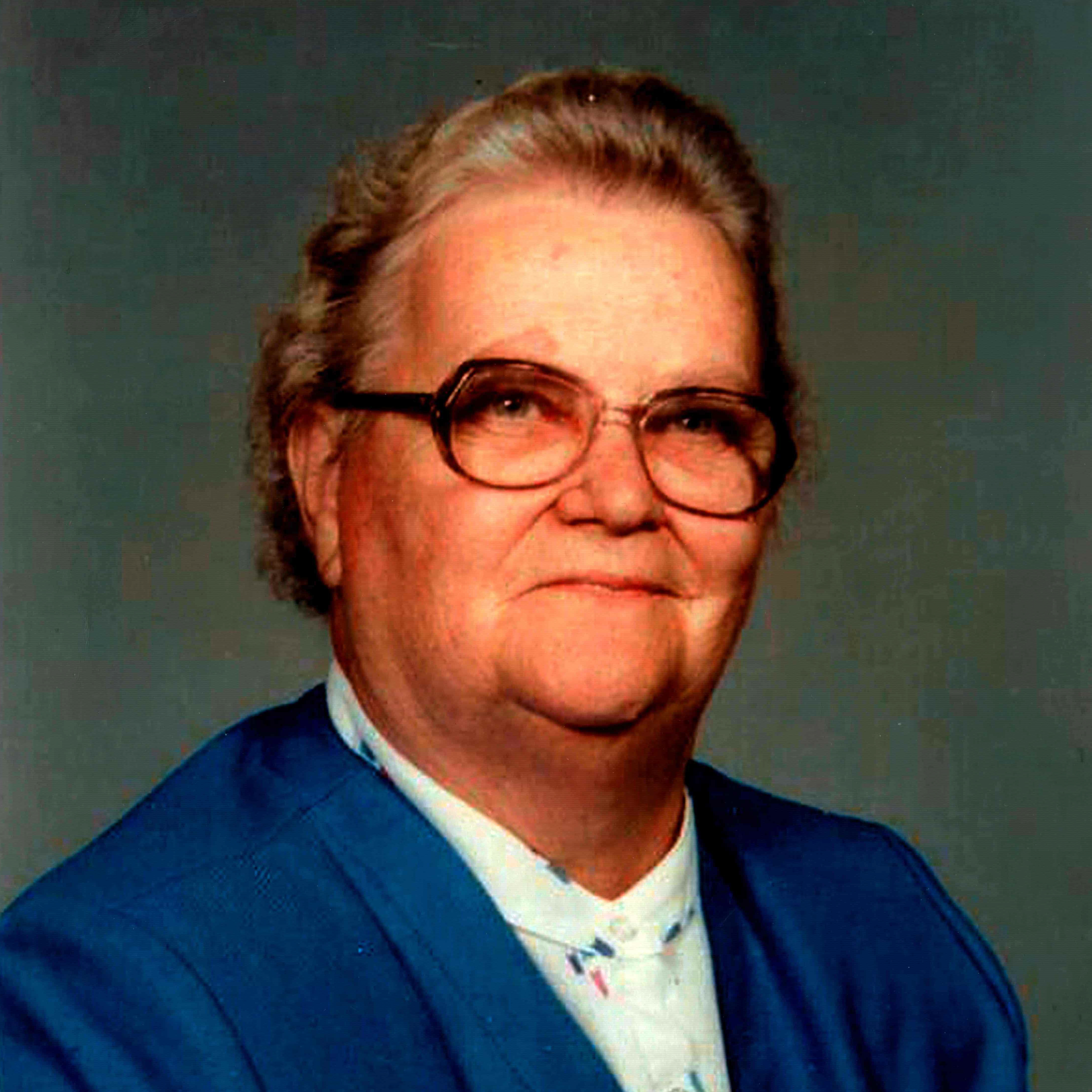 Frances Cabaniss Roberts was born in Gainesville, Alabama, in 1916. She attended public schools in Gainesville and Livingston. After completing two years at Livingston State Teachers College (now known as the University of West Alabama), she taught in Sumter County for two years before returning to complete her Bachelor of Science degree in 1937.
In September 1937 she began teaching elementary school in Huntsville. After earning a M.A. degree in history at The University of Alabama in 1940, she taught history in high school for the next twelve years. She was the author of various textbooks for the Alabama public school system. In 1952, Roberts returned to the Tuscaloosa campus to complete the residency requirements for the Ph.D. in history. In 1956, Dr. Frances Roberts became the first woman to receive a Ph.D. in the field of history from the University of Alabama.
Dr. Roberts taught history when the University of Alabama Extension Center began operation in Huntsville in January 1950. She was the Extension Center's first full-time faculty member. When the Extension Center became The University of Alabama in Huntsville (UAH) in 1966, she became the first chairman of the history department, a position she held until 1970. A lifelong advocate for the importance of Alabama's history, Dr. Roberts was editor of the Huntsville Historical Review and president of the Alabama Historical Association. In 1978, she was awarded the Alabama Award of Merit for Outstanding Service in the Preservation of Alabama History.
In 1988, the University of Alabama in Huntsville dedicated its humanities building in her honor, naming it Roberts Hall. The Frances Cabaniss Roberts Scholarship was established at UAH in 1997 in honor of Dr. Roberts, who devoted 29 years of dedicated service to the University between 1950 and 1988.
In 1993, the University of Alabama in Huntsville awarded Roberts an Honorary Doctorate in Humane Letters for her contribution in the establishment of the University of Alabama in Huntsville.
She is considered to be the founding force behind Huntsville's Old Town and Twickingham historical districts, Huntsville's Constitution Hall Village, the Huntsville Historical Society, and the Huntsville Preservation Society. She also served as board chairman at the Burritt Museum and the Howard Weeden House in Huntsville. Dr. Roberts' work has made Huntsville a model for historic preservation, which has been a model for the rest of the State of Alabama.