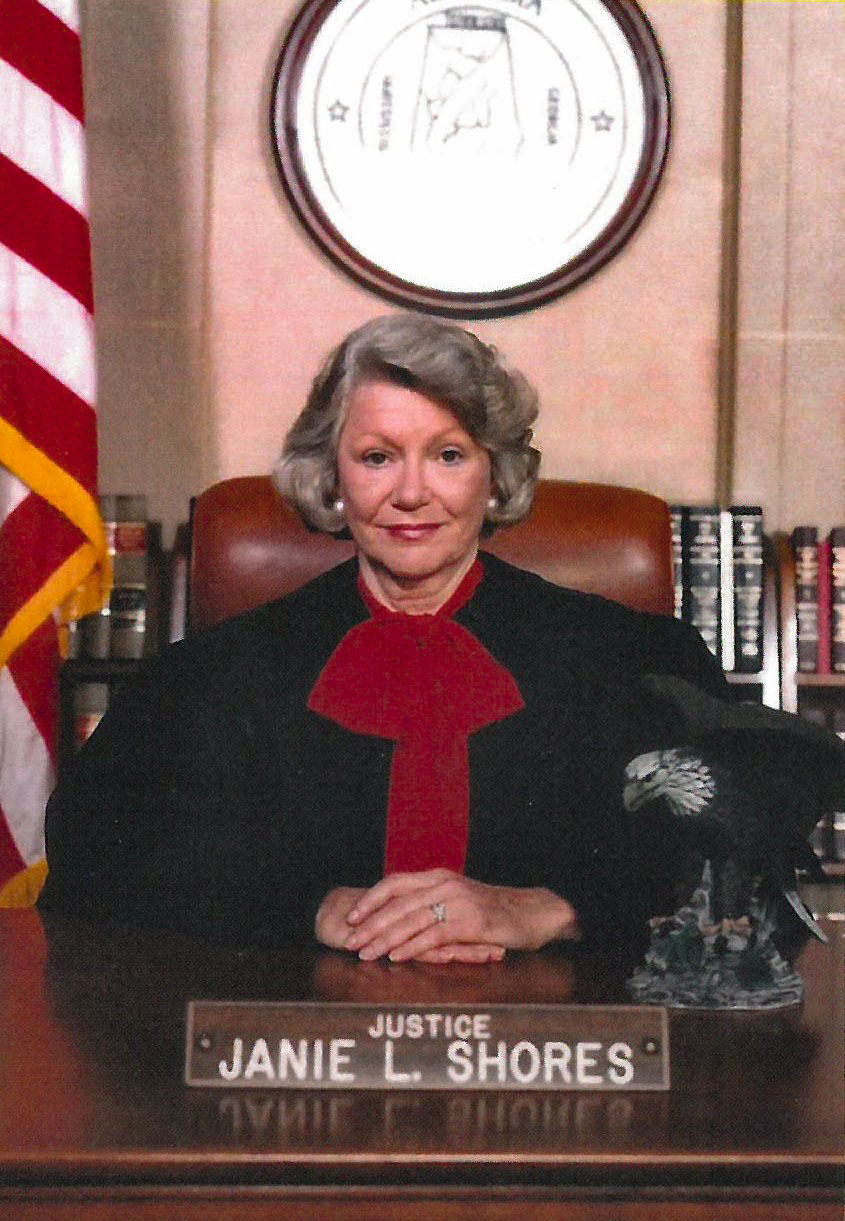 Born in 1932 in Butler County, Alabama, Janie Ledlow Shores became a trailblazer for women in legal professions in Alabama and beyond. Shores attended Judson College from 1954-1956, earning pre-law credits before entering the Law School at the University of Alabama, where she joined a cohort with only four other female students. While a student there, she put her shorthand skills to use by taking down every word spoken by her law professors. The "Janie Shores notes" were legendary at the law school. For years after she graduated, countless students insisted they succeeded because they relied on her notes. She served as editor of the Alabama Law Reviewand graduated with honors in 1959. Shores then entered professional and courtroom environments in a state where women were not permitted to serve on juries until 1966.
After a few years of private practice in Selma and as a staff attorney with Liberty National Life Insurance Company, in 1965 Shores became the first female law school professor in the state of Alabama and one of the first in the South when she became a professor at Cumberland School of Law at Samford University. In 1974, she became the first woman elected to the Alabama Supreme Court, where she served for the next 25 years. She was the first woman ever elected to any appellate judicial post in the United States.
In 1993, her friend and U.S. Senator Howell Heflin recommended her to President Bill Clinton for nomination to the U.S. Supreme Court, a seat that would ultimately be filled by Justice Ruth Bader Ginsberg. Clinton appointed Shores to the State Justice Institute, a private nonprofit entity focused on improving the administration and quality of state courts. Shores announced her retirement from the Alabama Supreme Court in 1998, leaving the bench and a remarkable judicial legacy in 1999. "During the time she served on the Court," Heflin said, "Janie never lost sight of the fact that she should eliminate barriers to equal opportunity for women."
Shores accomplished much toward eliminating those barriers in her career, but she also took time to encourage and inspire young women in other ways. Shores committed to preserving the stories of Alabama women as a long-time board member of the Alabama Women's Hall of Fame, housed on the Judson College campus. In a 1997 commencement address at Judson College, Shores reminded graduates of their opportunity and great responsibility to "make the world a better place." "You are understandably nervous about taking this next step in your life, but you are more ready than you may think you are," said Shores. "If you need inspiration to tackle the problems of our world," Shores said, referencing the Hall of Fame, "inspiration is available right here on the Judson campus...There, you'll find inspiration from those who came before you."
She died at her home in Baldwin County on August 9, 2017.