Alabama Women's Hall of Fame
Ada Ruth Stovall (1913-2008)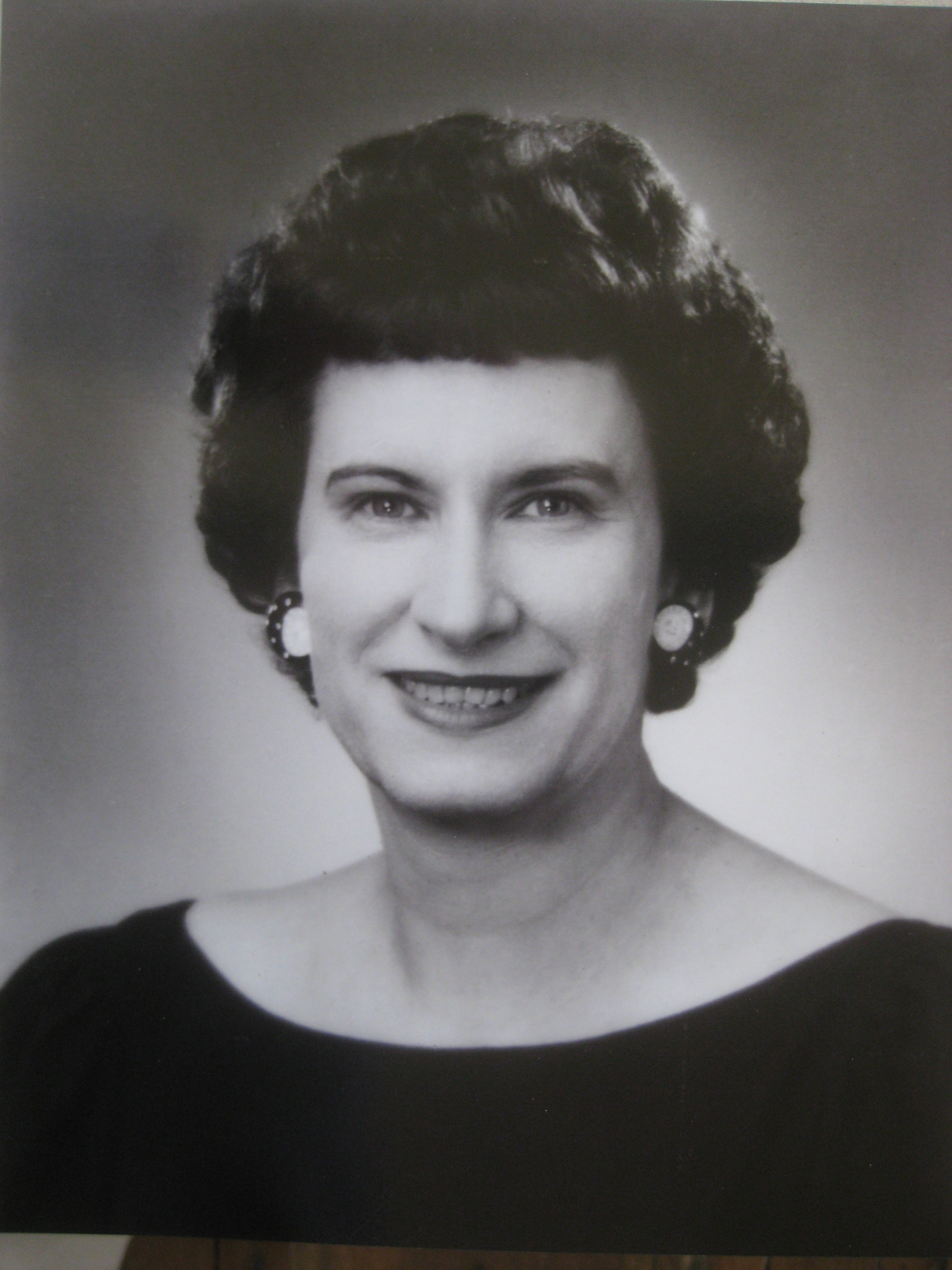 After graduating from the Alabama College for Women (now the University of Montevallo) Ruth Stovall taught vocational home economics in high schools in Butler, Reform and Opelika. At age 28 she was appointed District Supervisor of Home Economics over twelve southwestern counties by the Alabama Department of Education.
From 1941 to 1950, she served as Assistant and then Associate State Supervisor in Home Economics. In 1950, she became the State Supervisor of Vocational Home Economics in the State Department of Education. She held that office for 22 years.
At one time she was supervising a field staff of seven assistants and 389 teachers. Very active in visiting high school classes, judging science fairs, and speaking before local organizations, her impact on education led to national recognition. She served on the boards of Future Homemakers of America, Forecast magazine, New Homemakers of America and Seventeen magazine. She was listed in Who's Who in American Education, and in 1954 was named Woman of the Year by Progressive Farmer Magazine. Her professional influence nationally was evidenced by the award of Honorary Life Membership in the American Vocational Association in 1961.
From 1958 to 1965, she edited a series of eight books under the title "The Favorite Recipes of Alabama Vocational Home Economics Teachers." She also initiated a series of ten books "Favorite Recipes of America's Home Economics Teachers" that benefitted Homemakers of American chapters across the country. She received many other awards related to cookbooks and the cookbook industry.
Stovall's appointment as Assistant Director of Vocational Education for the State of Alabama in 1972 was a first for women. Her responsibilities included career education, sex equity, special needs and work study for the disabled and disadvantaged, vocational certification, vocational guidance and counseling, professional development and accreditation of vocational programs.
She received the the Outstanding Service Award presented by the American Vocational Association in 1976. A featured speaker at professional meetings, she was a conference leader in more than thirty states. She was active in affecting legislation on the state and national level concerning Vocational Education and Consumer/Homemaking Education.
In 1978, after co-authoring a text-book for teachers in consumer education, personal finance and consumer economics, she retired. Her lifetime of contributions continued to be recognized for many years. In 1982 she was included as one of the nationwide "Seventy Significant Leaders in Home Economics Education." In 1989 she received the Alabama Women of Leadership Award and in 1990 she was inducted as a Charter Member of the Alabama Vocational Association Hall of Fame. In 1991 the University of Montevallo presented her with its Distinguished Home Economics Alumni Award.

Other Inductees


Alabama Women's Hall of Fame

2005 Alabama Women's Hall of Fame