Alabama Women's Hall of Fame
Allison Wetherbee (1970-2016)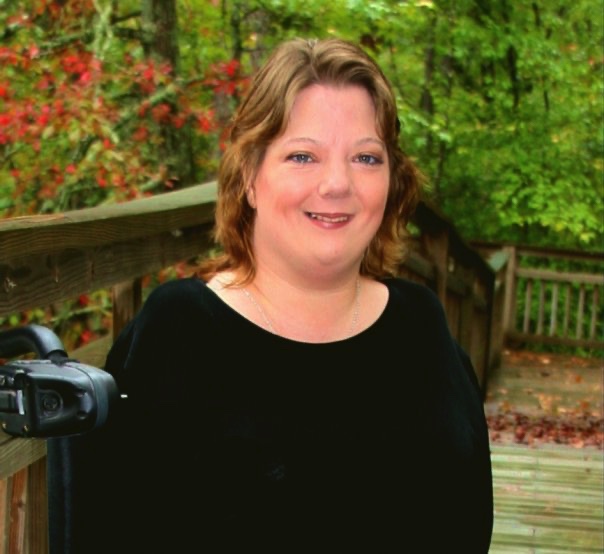 Allison Wetherbee was born on December 8, 1970, to Charlie and Gloria Wetherbee. Though born in Selma, she was raised in Camden, Alabama. Allison was born with quadrilateral tetra-amelia, which is a syndrome characterized by the absence of all four limbs. But she never let this stop her.

When she was four years old, Allison served as the Alabama March of Dimes Child in 1974. In 1981, she was the Easterseals Child of the Year. After attending Camp ASCCA for six years, she went on to serve as a public relations assistant for three summers. Allison graduated from Wilcox Academy in 1989, and the yearbook was dedicated to her that year. Following graduation, she enrolled at Auburn University in Montgomery, where she completed a bachelor's degree and in 1996, earned a Master's degree in mental health counseling.

After serving as a mental health counselor in Russellville, Allison became the Director of Public Relations at Camp ASCCA , where she lived on campus. She began traveling extensively throughout the state, giving presentations to civic clubs, churches, and schools, among others, while sharing her inspirational message and spreading the word about Camp ASCCA. Though she later moved to Muscle Shoals, she still continued her work for Camp ASCCA, visiting all 67 counties in the process.

Allison's autobiography, I Was Born This Way, was published in 2009. Three years later, she was honored by Anytime Fitness as a National Member Success Story.

Always one to see the needs of others, she would buy food for homeless people, supported the local women's shelter, and attended group support meetings, not because she needed the support, but to offer support. She also held a fundraiser to help someone in need of a liver transplant pay for medical expenses.

Allison Wetherbee passed away on July 21, 2016. To honor her memory, money was raised for a mural at the site of her family's former department store in Camden, and in 2019, a scholarship was awarded to two students at Wilcox Academy who wrote essays describing obstacles they had overcome in their lives.

According to so many people who knew her, Allison Wetherbee had an amazing ability to help others see people with disabilities for what they are: people. She demonstrated that by the life she lived. Allison used the gifts that were given to her - strength, resilience, faithfulness, humility, generosity, perseverance, and humor — to show the world that while everyone has limitations in life, it is how people chose to deal with those limitations that defines them.

Other Inductees


Alabama Women's Hall of Fame

2005 Alabama Women's Hall of Fame