Alabama Women's Hall of Fame
Kathryn Tucker Windham (1918-2011)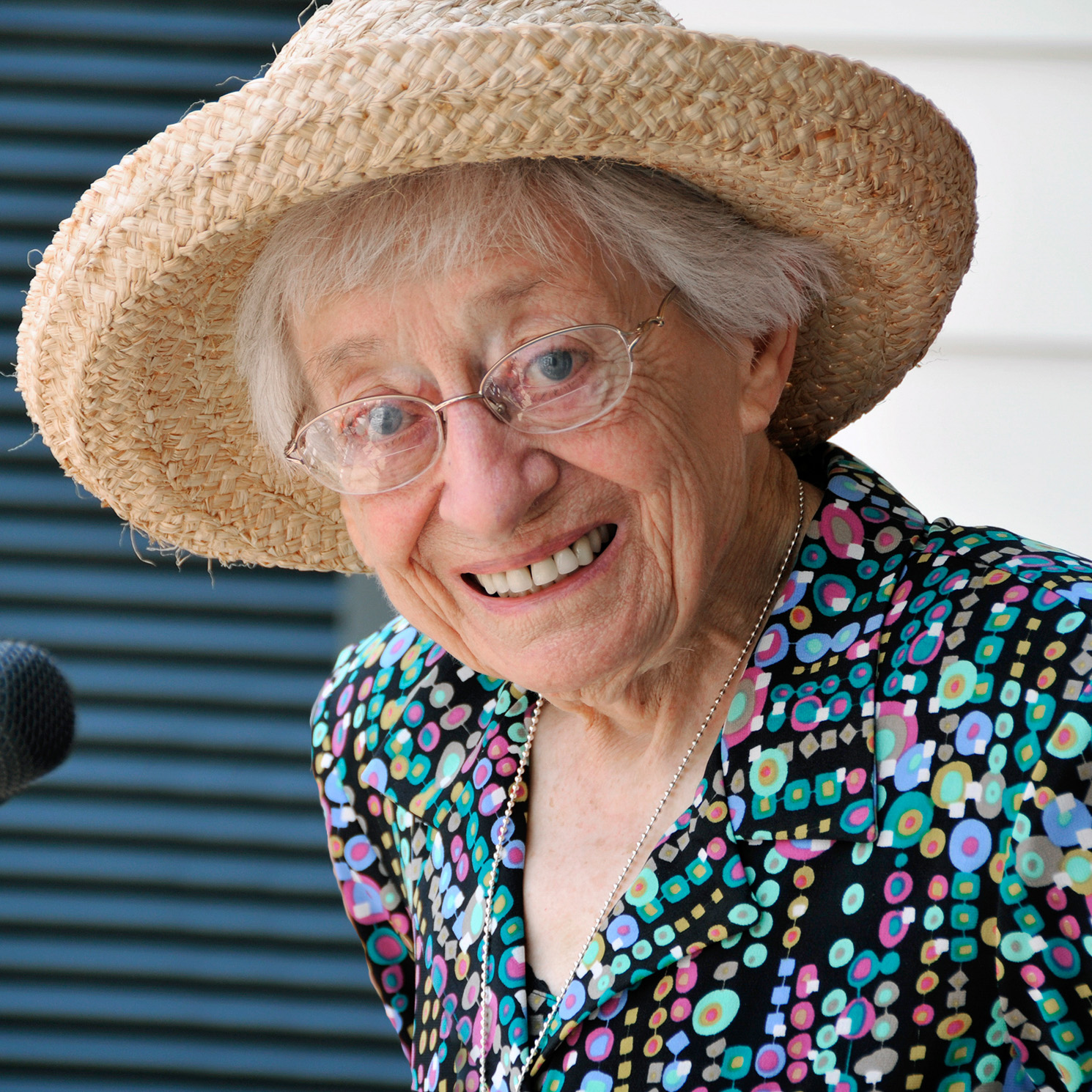 Kathryn Tucker was born on June 2, 1918, in Selma, Alabama, and spent her childhood in Thomasville.
At the age of twelve she began writing movie reviews for The Thomasville Times, owned by her cousin Earl Tucker. She graduated from Huntingdon College in 1939 and began work as a reporter for the Alabama Journal in 1940. She was one of the first female reporters to cover the police beat for a major daily newspaper in the South.
In 1942 she moved to Birmingham and in 1944 joined The Birmingham News. She married Amassa Windham in 1946, and they moved to Selma where their three children were born. In 1956 she joined the staff of The Selma Times-Journal where she won several Associated Press awards for writing and photography.
Her eight-book series of ghost stories began in 1964. One of her most popular books, Alabama: One Big Front Porch (1975), is a compilation of stories and other writings from across the state. Those stories about ghosts and living in the rural south led to regular appearances between 1985 and 1987 on National Public Radio's "All Things Considered". Beginning in 1984, she appeared every Friday on Alabama Public Radio's "Alabama Life."
Windham was the founder of the Alabama Tale Tellin' Festival, which has been held annually in Selma since 1978. In 1995 she received the National Storytelling Association's Circle of Excellence Award and Lifetime Achievement Award.
On August 18, 2003, she was inducted into the Alabama Academy of Honor, having been nominated by novelist Harper Lee.
The Kathryn Tucker Windham Museum is a biographical museum located on the campus of Alabama Southern Community College in Thomasville, Alabama. It is dedicated to preserving her life's work recording Alabama's history and folklore. The museum was dedicated on June 1, 2003, Windham's 85th birthday.
In 2004, her life and multiple careers were documented in a film, The Story of a Teller, directed by Norton Dill.
In 2008, Windham was named ABA Citizen of the Year by the Alabama Broadcasters Association.
Windham was survived by her daughter, Dilcy Hilley; her son, Benjamin Jr.; and two grandsons. Her husband died in 1956. She died on June 12, 2011, at the age of 93.
She is well-known as a master storyteller, author of twenty-nine books, journalist, playwright, photographer and popular public television and radio personality.

Other Inductees


Alabama Women's Hall of Fame

2005 Alabama Women's Hall of Fame